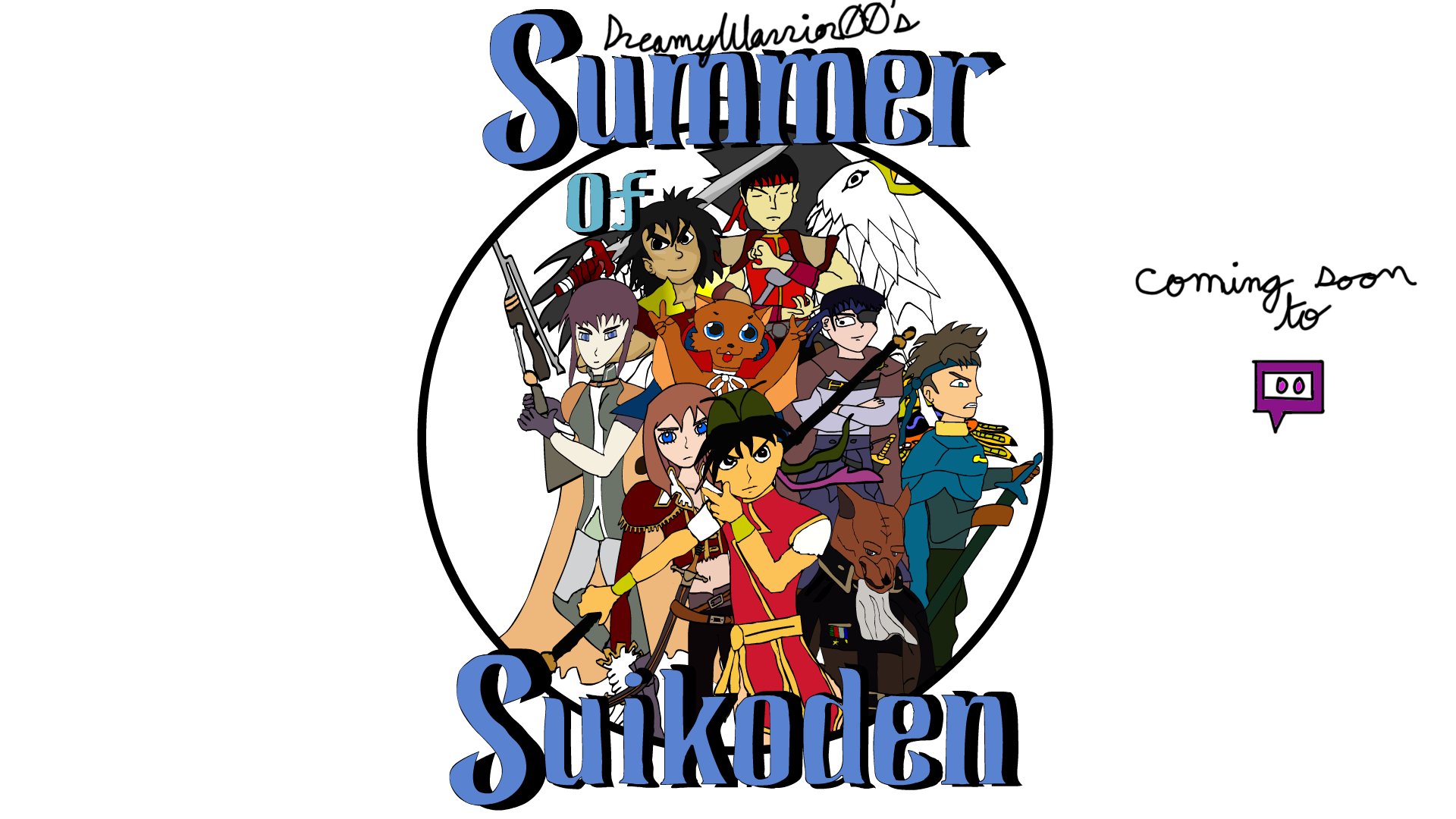 <logo done by myself>
I'm bursting with joy knowing that suikosource was saved!
So within the next couple of days I plan to start live streaming the Suikoden series
Suikoden I
Suikoden II
Suikoden III
Suikoden IV
Suikoden Tactics

first playthrough

Suikoden V
Suikoden Tierkreis

first playthrough
all on original hardware.
I am planning on getting the 108 star ending along with any and all bonus scenes (baths and extras), and collecting all possible non SoD characters
be nice squirrels...
For my "starting soon" screen I am going to feature fanart, trivia, and fun facts. (see video below)
https://www.youtube.com/embed/5Ok7mNYLNw8?vq=hd720
I'm looking for trivia/facts. Any that you provide will credited. i.e. "submitted by <name>, suikosource.com"
I know the game is old but I'm going to ask any submissions to be spoiler free as possible (minor ones are okay).
Even though I played most of them I don't run under the assumption all those viewing have.
Also if you have any fanart that you created and would like to submit you can either pm me or post here if you'd like.