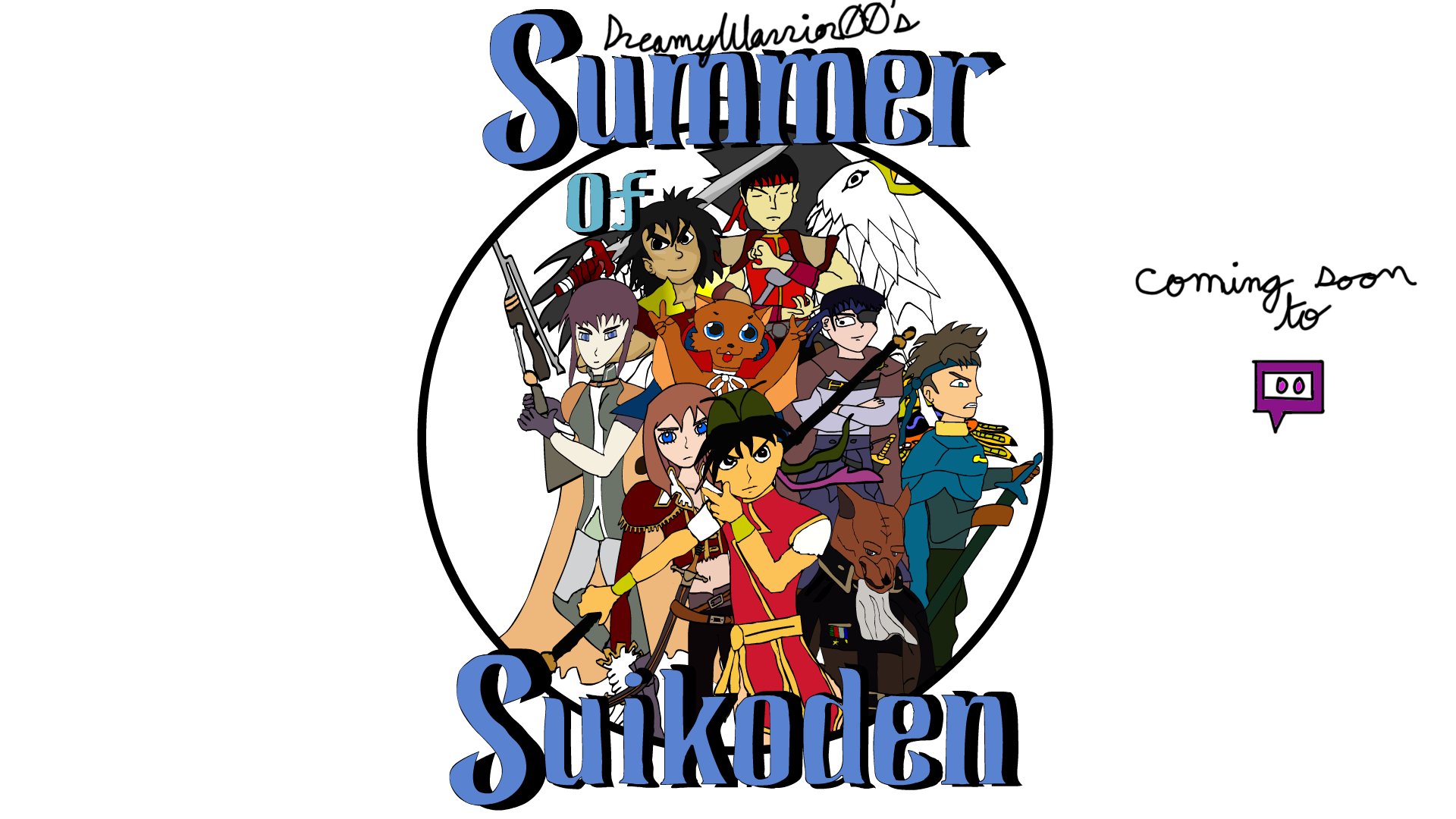 <logo done by myself>
Starting our playthrough of Suikoden III! <
http://twitch.tv/dreamywarrior00
>
I'm bursting with joy knowing that suikosource was saved!
Games Left
Suikoden III
Suikoden IV
Suikoden Tactics

first playthrough

Suikoden V
Suikoden Tierkreis

first playthrough
all on original hardware.
I am planning on getting the 108 star ending along with any and all bonus scenes (baths and extras), and collecting all possible non SoD characters
be nice squirrels...
For my "starting soon" screen I am going to feature fanart, trivia, and fun facts. (see video below)
https://www.youtube.com/embed/5Ok7mNYLNw8?vq=hd720